A real estate business plan is essentially a living, breathing document that presents the framework for successful business operations and long-term goals. A good business plan will contain well-organized plans for operations starting from the day of opening to at least five years in advance. Drafting a real estate business plan for investors is, without doubt, one of the most important initial steps any new investor must take. It is a significant step that sets the tone for your business's success.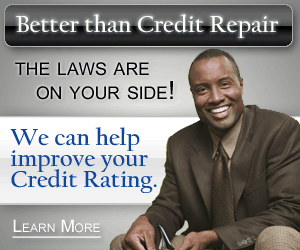 Advertisements
This sort of plan for investing will provide an outline for future financial activities and strategic goals. The major functions of a real estate business plan for investors are to identify and explain your unique real estate opportunity, provide analysis of market conditions and trends, identify marketing and financial strategies, describe management policies, identify risks and explain methods for avoiding and controlling them, and list partners and contacts. When completed, this plan will lay the groundwork for your business. The plan will also set forth a clear roadmap for entering and maintaining the real estate investment. In short, your business plan for investors should serve as the guide you and your team travel down when starting up your venture.
In your real estate business plan for investors
you will need to clearly define your unique real estate opportunity. Your plan should include what you hope to achieve as an investor through your investment property. What are the "end goals" for making your investment? What are your "Means" of reaching those end goals? Is there a specific time frame you expect to reach all of your investment goals? For example, does your plan call for a ten year term, a twenty-year term, or a fifty year term?
When defining your real estate goal, you should look like a professional who has been investing and planning for some time. Don't make your goals too broad; instead, make them clear enough so that any investor, whether beginner or experienced, can understand what you are looking for. An executive summary will provide you with an outline of your mission statement. You may choose to use the plain English version or you may choose to use a more professional sounding version.
Your executive summary will give a detailed history of how you became involved in real estate, your education and training, and how you plan to grow your involvement in this growing business. In the financial section, you should include information about your personal finances and your plans for investments. If you have any other investors, their contact information should be included here, as well as any agreements or other terms regarding cash-flow. The purpose of this section is to provide you with a means of measuring your progress as an investor and as someone seeking additional capital.
Your financial statement is where you present your business goals
It should highlight both long term and short term results. Your financial report card should include all of your income and expenses, as well as any investors, debt, or property that you own. Your goal with this section is to provide investors with a summary of your past efforts as well as a snapshot of your future plans. This section should also provide a brief description of your executive summary and any other documents that you feel are necessary to move forward.
Your goals and strategies for the short and long-term are important to your real estate investing business. Write out a business strategy for achieving long-term goals and a plan for achieving short-term goals, keeping in mind that these strategies should not be outdated or obsolete. They must be realistic and achievable. You should talk about your goals in a philosophical way, as opposed to a stiff-jointed manner.
The financial section of your real estate business plan for investors should outline both your personal investments and those of your corporation. Include the type of investment that you have made previously, the total amount invested, and the date of each investment. This will allow you to track your performance and show the direction that you want your company to go. Finally, add any annual or quarterly reports to the financial section, which should outline the goals and objectives of the company. By following these simple steps, you can develop a detailed, comprehensive real estate investing business plan.