Insurance is a way of safeguarding against financial loss. It's a form of risk management whose primary purpose is to protect against the risk or unpredictable failure. A broker, an investment provider, an insurance carrier, or an underwriter is a company that sells insurance.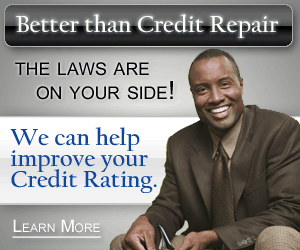 We're both working together to secure a stable financial future for ourselves and our families. As a result, we want to be sure that all is safe. Accidents and incidents do occur, and if you aren't adequately insured, you can find yourself in financial ruin. You'll need protection to cover your health, your ability to make a living, and your home.
In the modern world, insurance has become extremely necessary for every individual. Therefore, the insurance companies are seeking out new ways in which they can increase the number of their customers. Thus, the trends in the insurance sector are also shaping up towards using modern technology. In this article, we will tell you about the top 5 global trends taking place in the insurance industry today.
Custom-made products
Usage-based, on-demand, and 'all-in-one' insurance lifestyle plans are becoming more relevant in the modern economy. Customers prefer customized insurance policies over the one-size-fits-all plans commonly offered on the market. Today, sales charges account for more than 80% of the premiums paid by insurers. Newer insurance models in this regards will make the mediators in the insurance value chain. They will be marked by their excessive dependence on human effort – obsolete. Thus, there will be less dependency on human efforts.
Moreover, flexible coverage schemes, microinsurance, and peer-to-peer insurance will become viable options in the long term. Reinsurers will provide risk fundings directly to the digital brands. Also, they will adjust the regulatory regimes to meet shorter value chains.
To make the relationships better between both parties, lifestyle applications are in development. As they incorporate data from several sources, Application Programming Interfaces (APIs) can allow the development of insights-driven offerings. More reliable risk estimates, tailored premiums, and value over a long-term basis would result in improved consumer service. Also, there will be brand satisfaction, as well as fewer false statements due to a more excellent perception of customer habits.
Artificial Intelligence & Mechanization for quicker claims
Newer data sources, improved data analysis capabilities, and advances in AI algorithms can propel AI to the forefront of the insurance industry. Lemonade, an insurance company, using the latest technology for its benefit, for example, uses AI and behavioral economics as central components of its business model. Although artificial intelligence (AI) replaces mediators and paperwork, its behavioral economics capabilities reduce fraud. It results in less wastage of time, fewer efforts and a cost-effective system.
In the near future, Bots will become commonplace in both the front and back offices to simplify policy servicing and claims processing in order to provide customers with smoother and more customized support. A virtual assistant for a major American auto insurer, for example, addresses consumer questions on plans and payments. An example is Lemonade's bot Jim, which evaluates and settles land claims in just three seconds.
There will be a significant impact of Artificial Intelligence and automation on customer loyalty, cost optimization, operating efficiencies, industry competition, and newer business models. As a result, both the insurance company and the one insured will benefit from it.
Proactivity & state of the art Analytics
New sources of tech-enabled data, such as the Internet of Things, mobile-enabled InsurTech applications, and wearables, would allow highly customized premiums. Property and Casualty (P&C) insurers will be able to extract real-time and reliable statistics on actual customers' loss exposure as the mobile technology industry grows rapidly over the next five years.
A good example is a relationship between a European insurance firm and Panasonic. Panasonic's sensors provide smartphone warnings to both the insurer and its clients, allowing for swift and aware problem resolution.
Insurers will eventually be able to obtain high-definition imagery using drone and imaging technologies for remote and precise property estimations and analysis. It can help a great deal in reducing the efforts of site surveyors. The insurers can see everything from their offices with the help of these drones. It is due to the advancement in technology that these steps are possible to take.
The use of advanced analytics can be beneficial to segment customers and requirements dynamically, model preferences and recognize exceptions, change regulation prices, refine market plans, and find new growth opportunities. Insurers may become successful in risk management by incorporating scale through automation, AI, and deep learning.
Insurance-Technology pairings InsurTech
In the areas of car, homeownership, and cyber insurance, InsurTech companies have seen considerable growth. Traditional insurers would be encouraged to either develop technological technologies or collaborate with InsurTech firms as a result of this strong development. With millennials and their appetite for new goods and services, teamwork has become more important than ever.
InsurTech firms will gain access to broader client bases, capital, and domain experience, and conventional insurers will benefit from quicker success in building a tech community. It would give birth to new business models and sales sources, resulting in increased performance and lower operating costs. Value-added services would improve the customer experience.
Blockchain Integration
The need for large quantities of consumer data to be handled in real-time by various insurance functions necessitates fast and reliable data transfer through organizations and their various stakeholders.
The benefit of blockchain technology is that it allows for safe data storage across various interfaces and users while maintaining data integrity. The technology reduces operating costs across the board, from identity management and underwriting to insurance handling, fraud management, and consistent data availability. Additional advantages of blockchain in policy management include Decentralized Autonomous Organizations (DAOs) and smart contracts.
All in all, the major trends all across the insurance sector is a major plus for both parties. With minimum human effort, the insurance companies can process the claims in an instant. It will increase the trust between the two, and continuous advancements in the sector will become a significant source of more people taking insurance seriously.