It is no secret that cybercrime is on the rise in today's world. In reality, in recent years, cyber fraud has been a significant adversary in the banking industry. As one would expect, the banking industry is such a sector which is one of the most vulnerable in terms of cybercrime. All people related to the banking sector must understand that cybersecurity is of immense importance in banking. In this article, we will tell you about how the banking sector can fight effectively against the ever-increasing threat of cybercrime.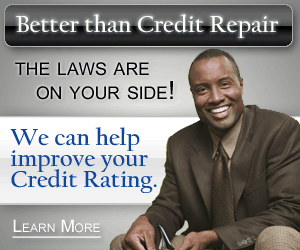 Prompt policymaking
All banks must implement internal company practices that help deter theft or cybercrime. Additionally, every bank must safeguard and back up the Customer records on a daily basis. Furthermore, each employee can have their own user account, with a policy requiring password changes every three months. Moreover, employees should refrain from uploading and installing illegal applications, according to administrators. In addition, there must be adequate approval protocols on all the bank policies related to combating cybercrime.
There should be two people approving any exchange involving a wire transfer or an Automated Clearing House transfer. Also, there must be a proper information security policy according to international standards. The procedures must comply with confidentiality, integrity, and availability at all times.
Train employees through workshops and webinars
All employees must be well aware of the risks of opening or uploading email attachments from unknown sources. Employee knowledge is especially important when a bank's device has been compromised with a malicious program after an employee clicked on an email from an unknown source in many cases. Thus, it is important that the employees know about the things they should refrain from.
Often, the staff is not aware of the cyber-attacks, and this counts as a vulnerability in the system. Moreover, employees must not disclose any sensitive personal details about the business. Employees in a bank's contact center must always double-check the specifics of a client or a customer who demands billing account adjustments or any such matter.
Securing banking machines
It is the responsibility of information technology department of a bank that any workstation and Internet-connected computer in the organization is protected by a firewall. Firewalls must also block any contact from unauthorized sites. The department must make sure that all PCs' operating systems receive daily security updates. To detect any viruses or malicious programs in the network, the relevant department must install anti-virus and anti-spyware applications. All wireless networks must have the necessary encryption, and there should be a password protection on each of the device.
Acquiring advanced verification methods
To secure financial transactions, all banks must make sure that a high degree of authentication is necessary. Hackers are actively inventing new ways to break sensitive credentials, but just creating sophisticated usernames and passwords isn't enough. Also, banks can use unconventional techniques to detect cybercrime based on trends seen in website browsing or purchases.
Using such multiple security techniques can add an extra layer of security to your system and adds the required redundancy in security. Smart cards, a pin, facial recognition, and fingerprint scanners are all possibilities. Banks must use identification methods such as web-based account verification and dynamic user authentication as more consumers use mobile devices.
Using a combination of cybersecurity
To make the banking sector less vulnerable to cyberattacks, it is important to utilize diverse security techniques. In this way, the banking sector will have top-notch security. There is no single security technology that can make a bank's IT system completely safe. As a result, banks must use a variety of strategies to strengthen their IT infrastructure.
Any technology has its own strengths; combining the right technologies in the right way will offer advantages such as solid authentication, behavioral fraud prevention, and out-of-band transaction verification. This multi-pronged strategy is one of the most effective methods for fighting cybercrime.
Enhancing customer awareness
The banking sector must fight Cyber-attacks at all times, and consumers must be kept aware of any suspicious activities involving their bank accounts. Customers must get warnings and automatic updates from their banks verifying the authenticity of their transactions. They must also be given instructions about how to verify the legitimacy of any outlets requesting account information.
Consumers must know about how to stay safe when using the bank's websites. Moreover, other services can also come in handy, such as a messaging service, to constantly educate the customers about not giving their sensitive personal information such as ATM pins and Internet Banking passwords to anyone, even including the bank's personnel.
Conclusion
In a nutshell, constructing a bank's cyberinfrastructure is an ongoing operation, not a one-time event. Surveillance software is important to constantly track systems in order to detect any loopholes that have been created. By performing risk reviews and finding emerging risks, all banks should regularly keep risk control plans. Revising software and hardware and upgrading them on a regular basis is equally important as new releases often patch security flaws in existing versions.
Patch maintenance should be the priority so as installing the necessary security updates on a regular basis. Even the information security policy revision must take place annually, and incorporate any changes into the system according to the Plan-Do-Act-Check (PDCA) cycle.
Because of a bank's IT security flaw, significant discrepancies will continue to occur between commitments rendered and services delivered. That is because we cannot eliminate the risks entirely. We can calculate the risks with the help of risk matrix after their assessment. Upon the successful evaluation of all the risks, then only the banking sector can employ an effective strategy to combat the cyber threats. A vulnerability committee that monitors the cybersecurity initiatives on a regular basis is recommended.
Finally, every bank must have a crisis response plan in place in order to rebound from a cyber-attack and minimize the damage it does. Since attacks are bound to happen, and we can only minimize them. Thus, there must be a separate department that specifically deals with the aftermath of a cyber-attack. In the near future, more banks will incorporate these recommendations into their system since the threat to cybercrime is for real!