Starting today, Coinbase supports Ankr (ANKR), Curve DAO Token (CRV) and Storj (STORJ) at Coinbase.com and in the Coinbase Android and iOS apps. Coinbase customers can now buy, sell, convert, send, receive, or store ANKR, CRV and STORJ. ANKR, CRV and STORJ are available in all Coinbase-supported regions, with the exception of CRV in New York State. ANKR, CRV and STORJ trading are also supported on Coinbase Pro.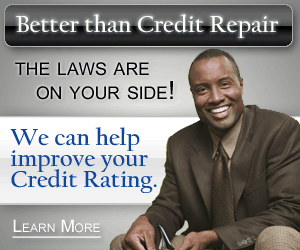 Ankr (ANKR)
Ankr (ANKR) is an ERC-20 token that powers Ankr, a Web3 infrastructure and cross-chain staking DeFi platform that aims to make it easy and affordable for anyone to participate in blockchain ecosystems by building dapps, hosting nodes or staking.The ANKR token can be used to pay for services on the Ankr platform, such as node deployment and API services, participate in on-chain governance and also acts as an insurance for network participants.
Curve DAO Token (CRV)
CRV is an Ethereum token that powers Curve.fi, a decentralized exchange and automated market maker protocol. The protocol is designed to make it easy to swap between similar ERC-20 tokens, primarily stablecoins (like USDC and DAI) and Ethereum-based Bitcoin tokens (like WBTC and renBTC). In order to minimize impermanent loss, the protocol only hosts pools of similar assets. This means you can provide USDC-DAI-USDT liquidity on Curve, but not, for example, USDC-WBTC. The CRV token can be locked for various periods of time (up to 4 years) in order to vote on governance and claim protocol fees as a reward.
Storj (STORJ)
STORJ is an Ethereum token that powers a decentralized cloud storage network called Tardigrade. After a user uploads a file to Tardigrade, pieces of each file are distributed to a global network of independent nodes. When someone requests the file, it is then recompiled securely and made available for download. This means that anyone can store files on Tardigrade without having to trust a centralized data center. Users can also earn STORJ tokens in return for providing resources to the network, including unused hard drive space and bandwidth.
One of the most common requests we hear from customers is to be able to buy and sell more cryptocurrencies on Coinbase. We announced a process for listing assets, designed in part to accelerate the addition of more cryptocurrencies. We are also investing in new tools to help people understand and explore cryptocurrencies. We launched informational asset pages (see ANKR, CRV and STORJ), as well as a new section of the Coinbase website to answer common questions about crypto.
Customers can sign up for a Coinbase account here to buy, sell, convert, send, receive, or store ANKR, CRV and STORJ today.
---
Ankr (ANKR), Curve DAO Token (CRV) and Storj (STORJ) are now available on Coinbase was originally published in The Coinbase Blog on Medium, where people are continuing the conversation by highlighting and responding to this story.